Charlotte Today Show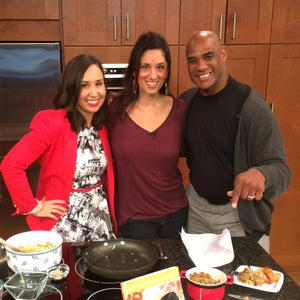 I had so much fun on the Charlotte Today Show with Eugene & Colleen!
We cooked up my famous Thanksgiving Stuffing and a Baked Brie with my new Cranberry Jelly.
Everyone enjoyed it and it was so much fun! Stay tuned for more regular appearances on Charlotte Today, now that I have been invited to be a regular guest chef!
Here is the segment:
http://www.wcnc.com/story/life/2015/11/04/thanksgiving-stuffing--holiday-baked-brie/75158712/
Leave a comment
Comments will be approved before showing up.